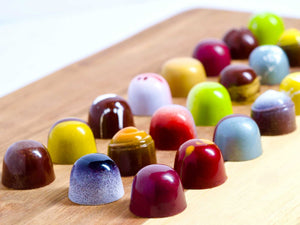 Arcay Chocolates is a family-run and award-winning chocolate studio in Washington D.C.  With more than 15 years of experience, we offer an exquisite range of chocolate bonbons, bars, and confitures.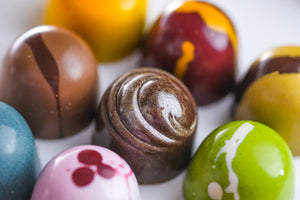 Bonbon Flavors
Arcay Chocolates is a piece of art you can eat. Each chocolate bonbons box is filled with a variety of exquisite flavors from our award-winning collection. All of our products are handmade in small batches at our chocolate studio in La Cosecha, a Latin American gastronomic hub in the heart of D.C.'s Union Market District. Learn more about our flavors.
Our Flavors
15 years of family tradition
Welcome to Arcay Chocolates! My name is Anabella Arcay and I am the master chocolatier of Arcay Chocolates. We are a family-owned chocolate business with more than 15 years of experience. We started making chocolates in a small corner of our home's kitchen in our native country, Venezuela. We quickly grew the business and gained international notoriety by earning 42 medals at the International Chocolate Awards. Welcome to our chocolate world!
Learn more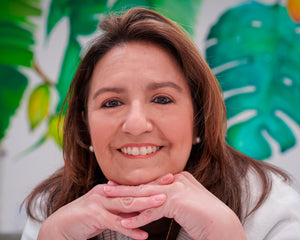 Our store
1280 4th St NE, Washington, DC 20002
Mon- Wed: 11 am - 5 pm
Thu - Fri: 11 am - 6 pm
Saturday: 11 am - 7 pm
Sunday: 11 am - 5 pm